How to effectively screen large number of clients in the sanctions lists like OFAC, UN, UE
Every compliance officer or risk department employee knows that effective protection against fraud and anti-money laundering requires specialized tools.
The number of sanction lists, lists of political persons is so large that their manual search, the record by record is very difficult.
An additional difficulty is that the lists change very often so you should update them to be sure that your screening due-diligence is done with proper data.
Enterprises cooperate with a large number of clients.
Data sets sometimes have several hundred thousand records which requires support of automated software tools.
How sanction screening tool can help me and what features is should have?
High volumes of clients require the use of effective IT tools to support automated and bulk searches and automated source list update and synchronization.

A desirable feature is also the possibility of two-way communication using APIs, which allows you to effectively fulfill the obligations imposed by law and combat illegal practices related to the financial industry.
That's why we created our analytical platform called Hyperflow with Sanction Search module on-board.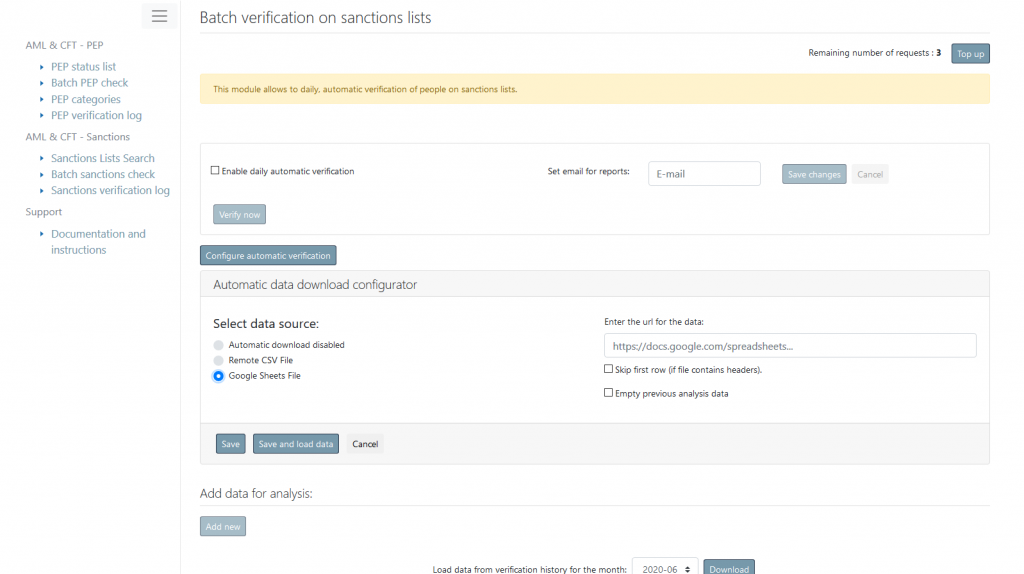 This tool allows bulk and periodic screening in many collections and sets such as global political positions (PEPs) and sanctions from European Commission , OFAC and the United Nations.
We provide a number of improvements for risk departments: reporting, API integration and many more.
Our great performance cloud environments can import and process even very large data sets.
Our sanction searching module is a part of AML Software Platform and allows you to automated or manual check existence of individuals and entities on the following lists:
The "electronic-Consolidated Targeted Financial Sanctions List" (e-CTFSL) of the European Commission
Office of Foreign Assets Control (OFAC) sanction list (SDN & CSDN)
Your own internal / corporate sanctions list
All our supported list are periodically and automatically downloaded from the source to provide up-to-date data.
The Sanctions Screening module features:
Check existence of all your Customers and Entities on all  supported sanctions list (listed above)
Manual verification during on-boarding process (on demand)
Scheduled & automated verification with configurable periods
Detailed Reports of usage
Two-way full API Integration
Tech support and consulting
Check pricing and all features of our Sanctions Screening Software and other services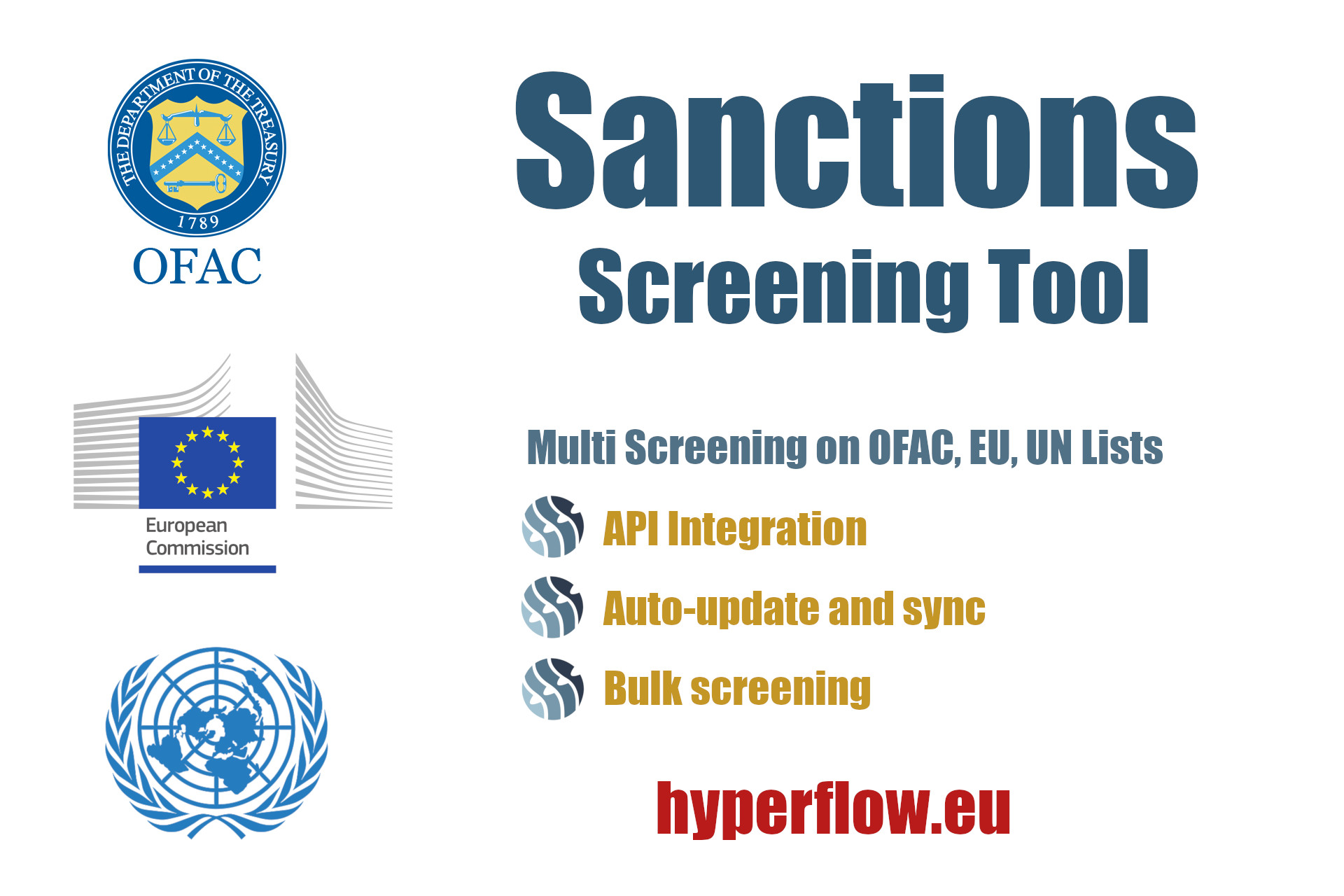 You can also check Pinterest site for more information.