Our company provides IT-based software products that will help your organization or company to provide effective counteraction against
money laundering
frauds
counter-terrorism financing
Main out-of-the box features of our platform includes:
Above 10000 EUR threshold transactions discovering module
Customer analysis, which includes the analysis of high-risk countries, industries and other customizable rules
Detection of related transactions
Know your customer module
Data quality reporting
And more
AML Platform Architecture
Our AML platform is offered in SaS model on very efficient and scalable IT environment.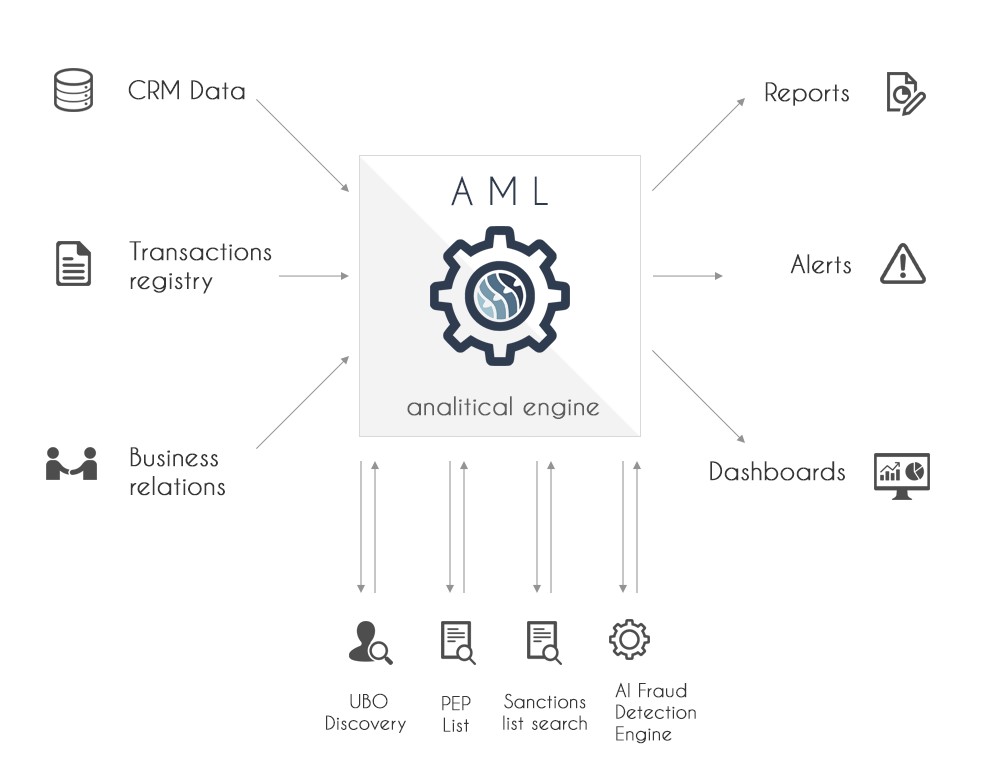 The main part of the architecture includes
1) Import data from the following sources:
CRM Data
Business Relations
Transaction registry
2) Processing imported data by modular platform which includes:
UBO Discovery module
PEP List module
Sanctions list search module
AI Fraud detection engine
3) Presentation of the results by:
Generating reports
Providing alerts
Presenting top-insights on the dashboards
We offer both out-of-the box Software as Service products and advanced AML / CFT solutions tailored to individual needs.
We could also provide you variety of consulting and assistance services with data integration with your third-party system, designing complete AML solutions and even more.